Friendly mobile service to Newcastle, Hunter & Central Coast
Interior
Maintaining you car's interior is just as important as maintaining its exterior. DucoWizards provides interior detailing services from a general clean to deep cleaning leather & conditioning resulting in supple soft feeling leather as well as carpet extraction.
Interior detail includes vacuuming seats, carpets, dash, door cards & centre console. All plastics and vinyl are deep cleaned & treated with a matte protectant which provides richness to the finish and provides UV inhibitors to help defend against sun damage.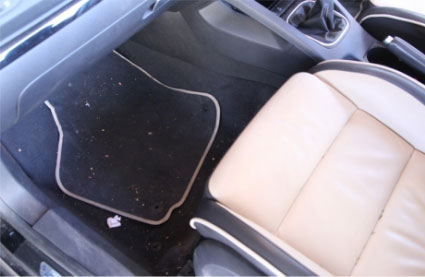 Before Interior Detail
After Interior Detail
Leather Conditioning
Leather treatment process begins with a deep clean of the leather which soaks out all of the dirt/grime and stains in the leather. This results in a much cleaner, softer surface as well as visibly reducing cracks.
A non oily Conditioner is then applied which aids stain repelling, maintains the natural luster and restores the supple feel and returns the smell of new leather as well as protection from the sun.
We recommend that leather should be cleaned regularly and deep cleaned at least every 6 months. This ensures leather to stay soft, prevent premature aging and allows the leather to be conditioned without any residue or grime that settles on the surface.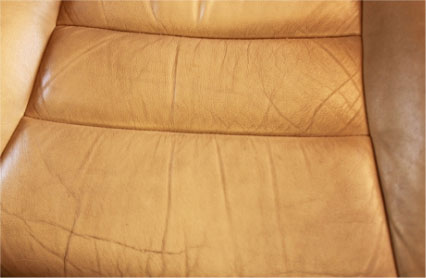 Before Leather Treatment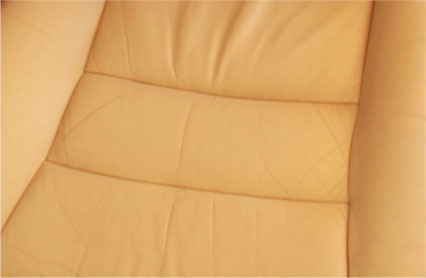 After Leather Treatment
Upholstery Shampooing & Extraction
Our Shampooer/Extraction machine provides a perfect amount of water lift to suit deep cleaning carpets, wet vacuuming and cleaning upholstery without leaving the surface wet.
Estimated time frame varies significantly so each job is priced and quoted on arrival.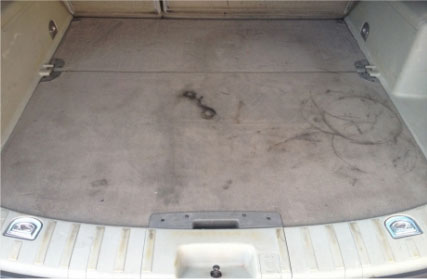 Before Stain Removal
After Stain Removal