DucoWizards – The BEST Car Detailers in Town
Friendly mobile service to Newcastle, Hunter & Central Coast
We're NOT Practicing Detailers… We're real ones with over 10 years in the business!
At DucoWizards, we offer comprehensive Car Wash and Detail services, including complete interior and exterior cleaning.
We pride ourselves on knowing our product, because we're car enthusiasts like you.
That means our attention to detail is unique for every style of vehicle, ensuring a high quality of service with the convenience of "We Come To You" service.
And the best part is that it's so affordable, you can book us in for regular visits to keep your car looking like new without much more effort than ringing our phone number.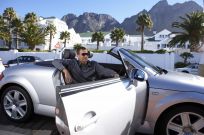 Exterior Detailing
Car paint can dull after a certain period of time, constantly being exposed to the elements. The team at DucoWizards LOVE what they do, so you end up with a car that looks like new again.
Want to restore the shine and lustre to your cars appearance? Then why would you call anyone else?
Most of the major car yards in Newcastle & The Central Coast use our team to Fully Detail their cars for ALL of their Pre Sales. If they didn't love what we did…we'd be out of a job. Call us for a Free quote today.
Interior Detailing
Our company places an equal amount of importance on your car's interior, as well as its exterior.
We offer an extensive array of services, including detailed vacuuming throughout the entire vehicle (you wouldn't believe some of the things we've found).
It includes thorough cleaning of car seats, the car floor, the passenger compartment of the car, the boot area, dash area and all panels.
Our dedication to detail is evident in the finished product.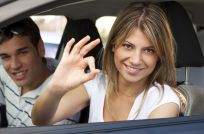 You'll Love Us!
We understand every car is distinct from another, so we offer an individual service that's second to none.
Our experienced team of skilled professionals use only the finest tools and materials that won't damage your car, and return it to its previous glory. This guarantees clients complete satisfaction…guaranteed. reinstalling a sense of pride when you get back on the road.
In the unlikely event that for some reason you're unhappy, we'll make it right because we want you to call us again and again.