The Revolutionary Paint, Vinyl, Leather & Fabric Protection System.
Amazing Gloss Guaranteed for Life!
Toughseal Paint Protection systems are a unique NanoTech Acryloplexin cross-linking acrylic formulation using durable PTFE suspended in the formula. Our Paint Protection chemically bonds to all painted surfaces by using the elastisity of a hydrophobic film that acts as a barrier between the car paint and the destructive elements your vehicle faces every day including Ultra Violet fading, Acid Rain Etching, Bird Lime, Road Salts, Nasty wash chemicals and many more. When Toughseal is applied by an accredited approved applicator, it comes with a Limited Lifetime Warranty and No Annual Vehicle Inspection is required. This provides you with peace of mind that your vehicle is protected with the most advanced leading edge technology available.
Here's What Some CLients Had to Say...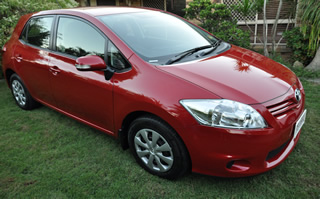 No, not new…Just looks like it.
Hi,
Attached is a photo of the car that had your Paint Potection System applied to it. Happy for you to place on your web site, with following text:
When we bought this car, the dealer offered us paint protection at the very special discounted rate of $2,000, naturally I said no, and a few other words.
This is the third car I have done with Toughseal.
Toughseal would have to be the best kept secret in the Australian automotive industry.
Cheers
Kevin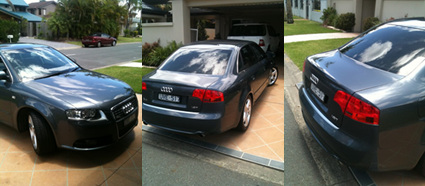 Classy Looking Audi
Dear Sir
I recently had you apply Toughseal to my second hand Audi A4 I just purchased, I just wanted to let you know how amazing the product is. I continually get stopped in the street to ask what is on my car.
Amazing product
Please see my photos attached
Jon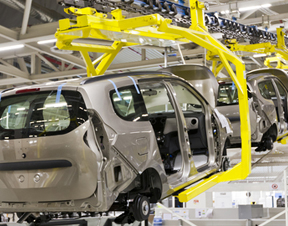 Even Better Than the Factory
I am extremely happy with the way things went and your products. I have already been approached by people asking me how I keep it so nice, so rest assured that when I have the opportunity, I will surely recommend your service.
Anyway, while the suns out I am heading up to Hornsby Solar Tint to show the result to Tom who recommended you to me.
So once again, thanks for your help and the personalised attention, I wish you well.
Mark Bonavia

Looks Like a Million Bucks!!!
How my car looks now…..
Worth doing right and worth doing well the first time and now my car looks a million dollars. Should now stay this way for many years to come.
Thanks, Neale Rees.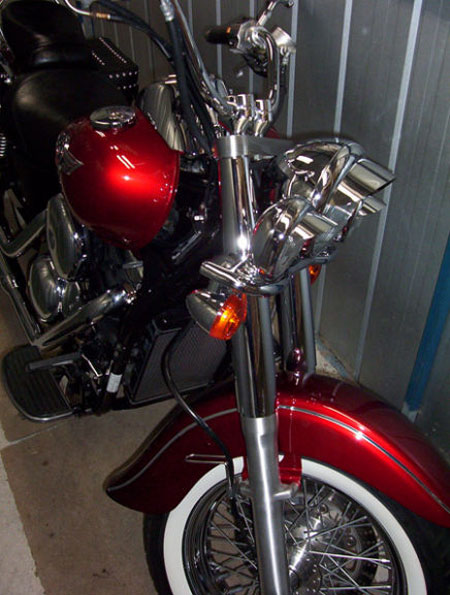 NEVER WAX AGAIN!!!
Toughseal is a new complete protection package for the exterior and interior of cars, boats, caravans and aircraft. This revolutionary Acrylic-8% P.T.F.E Sealant is proven to protect modern-day [water-based] paintwork for up to five years, from everyday harmful elements, such as Ultra Violet Rays, Oxidation, Bird Droppings, Acid Rain, Fading and Diesel Fumes year after year. There is no need to wax again.
Once the paintwork has been treated, you can then apply the same high quality finish inside the vehicle using the Vinyl & Leather Protector and the Fabric Protector. For long-lasting results, use the Dry Wash & Shine and the Wash & Gloss which are also included in the pack.
What are the BENEFITS of using TOUGHSEAL?
Long-lasting showroom shine. Toughseal will keep new vehicles looking new and releases the full potential of older vehicles. Perfect solution for all paint types whether solid, metallic or pearlescent
Quick and easy cleaning * Eliminates car wash damage
Requires no more waxing NEVER WAX AGAIN!!!!!!!!!!!
Increases re-sale value When the time comes to sell, you'll be glad you chose Toughseal - its protective qualities maximise your car's resale value.
Less maintenance - Simply washing with our Wash & Gloss shampoo will make your paintwork shine like new.
Drag efficiency - The high gloss finish reduces drag and increases your vehicle's aerodynamic efficiency.
Paintwork Guarantee with every order.