Friendly mobile service to Newcastle, Hunter & Central Coast
Decal Removal
Vehicle graphics and sign writing removal
DucoWizards offer a dedicated Vehicle graphics and sign writing removal service effectively and efficiently removing all types of vehicle graphics and vehicle wraps saving fleet owners and businesses of all sizes time and money de-branding their fleet in a safe, clean, professional and cost effective method. 
On-Site service
Multi-site fleets de-branded on-location
Our technicians use several innovative techniques developed over many years that ensure a safe, quick and effective removal of all types of graphics.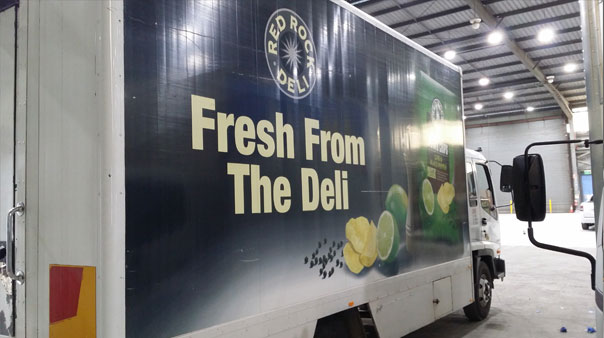 The DucoWizards system
DucoWizards have developed techniques and methods of removal that are safe, clean and effective. The process is unavoidably labour intensive and without the expert knowledge and tools, this type of work can become problematic; however our highly trained technicians with fully equipped vehicles ensure that the graphics and glue are removed as efficiently as possible. Livery silhouetting and sun bleaching of imagery removal service is also available if required.
It's proven…Get MORE for a 'Clean' car when you sell…
If you are paying to have vehicle graphics or wraps removed and you want your vehicles looking their best then please contact us on the phone numbers above or click here… for a free estimate.
Overspray Removal
Top quality paint contamination repair services
Ducowizards provides safe, top quality overspray removal and paint contamination repair services throughout the Newcastle and Central Coast Regions. We are fully insured, and are ready to respond to handle your claim and begin the overspray removal process.
We specialise in paint and cement overspray removal, as well as the removal of enamels, urethanes, environmental contamination, industrial fallout, and epoxies.
Our process is safe for your vehicle's paint and we do not sand or compound to remove the overspray.
As a leader in safe overspray removal, Ducowizards works with insurance companies, self-insured, and the general public. We strive for perfection in cleaning each vehicle, and our ability to adapt to each customer's needs remains our top priority.
Please call to schedule an appointment for a free estimate.